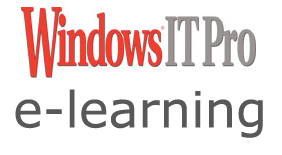 Une très bonne initiative de Windows ITPro USA qui organise une série de trois cours en ligne sur le sujet de la gestion des identités et des accès pendant le mois de septembre.
L'instructeur, Jan De Clerq, est un vieux routier de l'IT qui a une forte expertise sur Active Directory, il y a fort à parier que cette série de cours sera donc plus orientée vers l'angle Microsoft.
Pour 109$, il peut être intéressant de participer a cette série de trois cours dont voici les contenus:
Session 1: An Introduction to Identity Management
11 a.m. ET
Identity Management (IDM) is a fundamental building block of today's IT infrastructures. This session introduces the technical service components of an IDM system and the non-technical controls (policies and processes) that surround it. It also highlights the fundamental business benefits an efficient IDM system can bring to organizations and discusses the main concerns, issues, and pitfalls an organization may face when implementing IDM services.
Session 2: Getting the most out of today's identity management technologies
1 p.m. ET
Identity Management (IDM) solutions have matured and have passed the hype stage. This session explains how your organization can get the most out of the current IDM products and services. It also gives a state-of-the-art overview of the IDM solution market space, new IDM services and solutions, and what IDM standards you should pay particular attention to.
Session 3: Identity Management in the Cloud
3 p.m. ET
The cloud will fundamentally change the IT landscape. Besides all the TCO and flexibility benefits that cloud services bring, they also introduce new security challenges. This session discusses which specific identity management (IDM) challenges organizations considering cloud service adoption might encounter and how they can tackle these challenges. It also explains how you can get your IDM infrastructure ready today for easing the integration with cloud services in the future.
L'inscription aux cours est réalisable [ ici ]