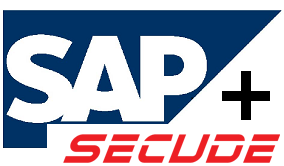 SAP vient de faire l'acquisition de la société Secude, qui est un éditeur de logiciels Suisse spécialisé sur les solutions de sécurité autour des technologies SAP.
Secude en tant que pure-player des solutions SAP, propose des solutions autour des domaines suivants:
Endpoint Security
Identity and Access Management
Governance, Risk and Compliance
Globalement, les solutions de Secude améliorent la sécurisation des authentifications sur les solutions SAP. Cette acquisition prouve la progression sécuritaire des solutions SAP et la prise de conscience autour des problématiques de gestion des identités dans les solutions SAP.
Reste à savoir quel sera le niveau d'intégration à moyen terme avec les solutions NetWeaver. Rappelons que  Netweaver est  une plateforme technique SOA contenant un EAI pour toutes les nouvelles applications SAP, il est évident que la gestion des identités et la gestion des authentifications sont des éléments déterminants dans l'évolution des solutions SAP.