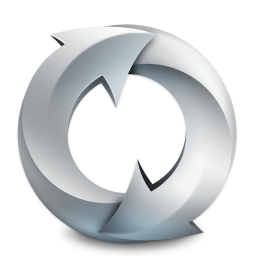 Microsoft à délivré l'Update Rollup 1 pour AD FS 2.0. En dehors des habituelles corrections de bugs, de nouvelles fonctions extrêmement intéressantes sont apparues dans ce Rollup. On notera que des fonctions stratégiques autour de la fédération avec Office365 surgissent dans cet update.
>> Tout d'abord, les corrections de bug (en anglais):
KB2254265 (http://support.microsoft.com/kb/2254265) The "500" error code is returned when you send an HTTP SOAP request to the "/adfs/services/trust/mex" endpoint on a computer that is running Windows Server 2008 R2 or Windows Server 2008
KB2272757 (http://support.microsoft.com/kb/2272757) An identity-provider-initiated sign-on process is slow in Windows Server 2008 R2 and in Windows Server 2008
The "400" error code is returned when sending an authentication request to AD FS 2.0 federation server proxy through Windows integrated authentication endpoint (Nego 2)
Decrease in performance occurs on AD FS 2.0 federation server when a user who is authenticating has a large number of group memberships.
Failure to join an AD FS 2.0 federation server to an existing SQL-based federation server farm when the AD FS 2.0 administrator that tries the join operation does not have admininistrator rights to the SQL Server database.
AD FS 2.0 Federation Service cannot create or verify Security Assertion Markup Language (SAML) tokens when the private keys of an AD FS 2.0 token-signing certificate and/or token decryption certificate are stored by using third-party cryptographic service providers (CSP), for example hardware security mode (HSM).
>> Les nouvelles fonctions:
Fonction 1: "

Multiple Issuer Support for Office365

": Une organisation utilisant une forêts avec des différents domaines et donc différents UPN était obligé d'instancier plusieurs serveurs AD FS 2.0 pour gérer les différents UPN vis à vis d'Office365 – cette nouvelle fonction permet de fournir le SSO entre la forêt de l'organisation et Office365 quelque soit le nombre de domaines différents à gérer. Vous trouverez des informations complémentaires ici
Fonction 2: "

Client Access Policy Support for Office365

": Cette nouvelle fonction va permettre aux organisations de paramétrer l'utilisation de la fédération ou non pour accéder en SSO à Office365 en fonction de la localisation du client ou même de la nature de l'utilisation du protocole. Vous trouverez des information complémentaires ici
Fonction 3: "

Congestion Avoidance Algorithm

": Ce nouveau paramètre permet d'ajuster le comportement du Proxy AD FS en fonction de la charge réelle du serveur AD FS2.0 ; Globalement, l'idée est de permettre de réguler la charge ou plutôt d'éviter la surcharge du serveur AD FS 2.0 en ajustant les requêtes provenant du proxy AD FS. Il faut alors modifier le fichier de configuration du proxy AD FS au niveau de la section <microsoft.identityServer.proxy> en rajoutant une ligne telle que:
<congestionControl latencyThresholdInMSec="2000″ minCongestionWindowSize="16″ />
Avec les paramètres ajustables suivants:
 Fonction 4: "

Additional AD FS 2.0 performance counters

":  Le serveur AD FS 2.0 et le proxy AD FS possèdent maintenant de nouveaux compteurs de performance tels que décrits dans le tableau suivant:
Pour récupérer le hotfix, rendez vous sur le site support de Microsoft ou contactez votre TAM